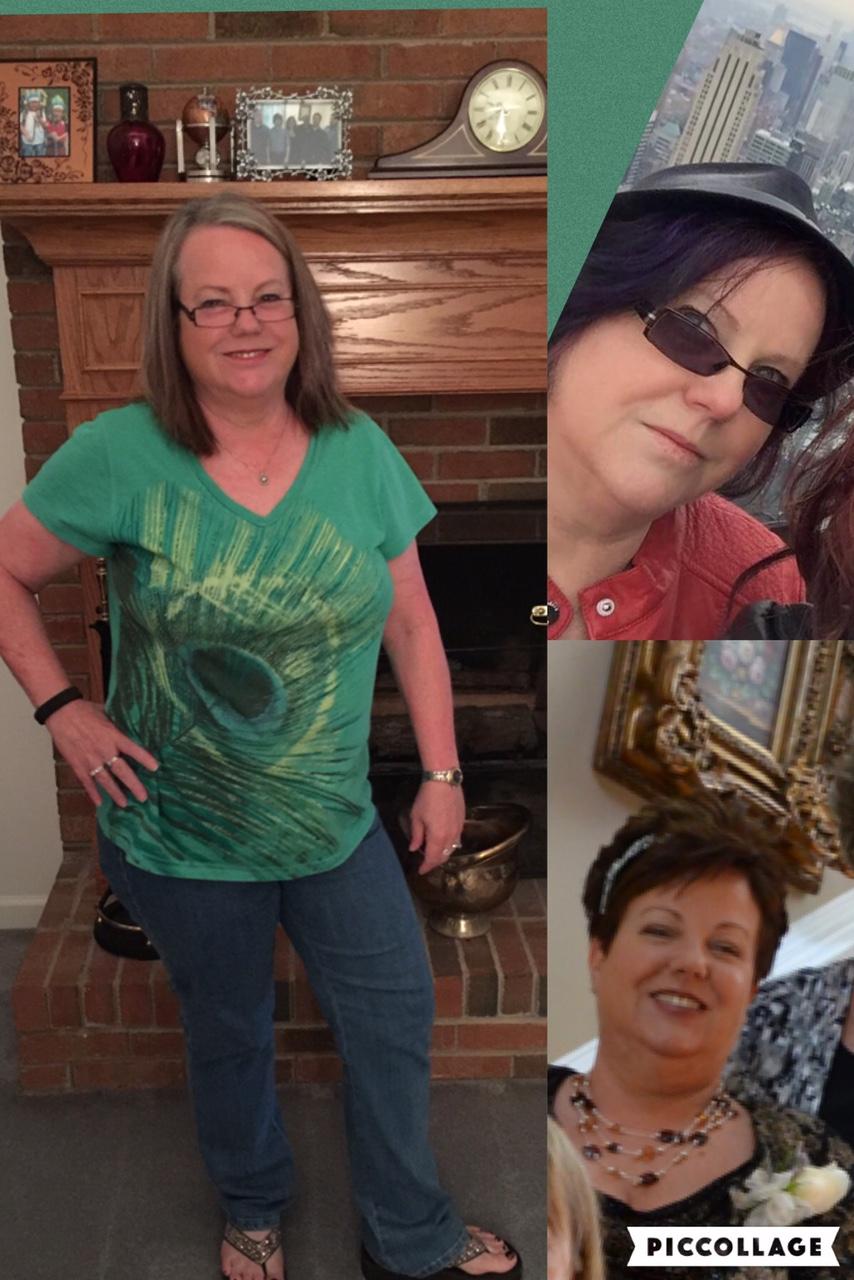 If you have been following me on Facebook you may have seen some of my post regarding my weight loss. I started this wonderful program Feb 2, 2016. I was fed up and not feeling very good about myself and I was starting to have some health issues. I saw a post from my cousin in Mich saying she had lost 35 lbs in just about 5 months. I had to know what she was doing.
I have tried just about every diet written but I never had long lasting results. I have a busy hetic lifestyle with running my own quilting business and my husband loves to eat out. I don't have a lot of time to exerise and it is hard to stay on a plan. After talking with my Cousin and learning about Isagenix, I did my homework searching about the product and reading up on the information she sent to me and called her the next day to sign me UP!
Within the first 3 days I of using the program I was convinced this was a workable lifestyle for me. Today I have released 18.1 pounds and over 21 inches. Although I still have a long way to go I am still excited about this program and find it very, very easy to stay with. Even with company coming and going out to dinner often I am still loosing weight. Better yet, I have tons on energy to work my long late hours. I am sleeping wonderful (A first for me in over 8 years) and I am building lean muscle so no flab that you often get when loosing weight. Lets face it the older we get the harder it is for us. My mental clarity is much better and Cholestrol is dropping without drugs.
I do enjoy walks and will sometimes jog a little, but the best thing is this is 80% nutrition and 20% excercise. No need to spend hours in the gym working out. However if you enjoy the workouts this is also a great plan. My daughter is now joined the progmam and her performance as a runner has been improved greatly.
I typically do not care to share what I am doing but I am so impressed with this program that I am excited to share it with anyone and everyone who is ready to make a life change to improve health. This is much more than a diet, it is truly a wonderful health program that happens to have weight loss as a side effect. If weight loss is not wanted they have you covered for that as well.
If you are ready to take the plung and try the program for 9 days or 30 days visit my website at http://rebeccaverrierwatt.isagenix.com/ http://rebeccaverrierwatt.isagenix.com/ for more information.
What have you got to loose and I promise you have everything to gain. I am looking forward to sharing this journey with you.
Rebecca